Herramienta indispensable para asegurar la conectividad de sus dispositivos VoIP.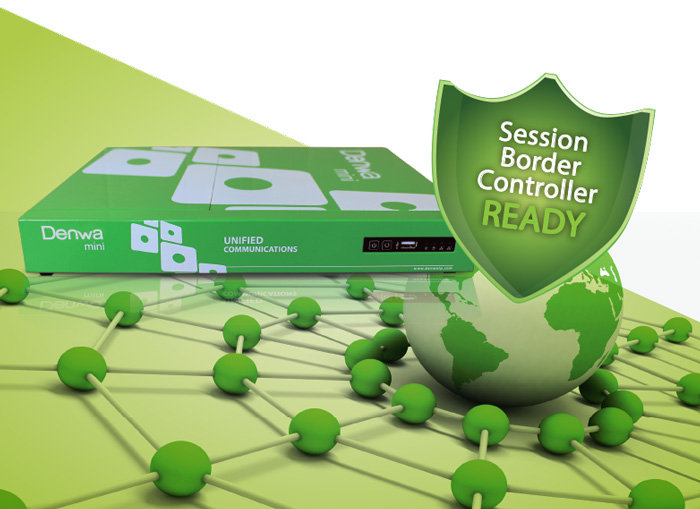 E-SBC
Enterprise Session Border Controller
Denwa Enterprise Session Border Controller (E-SBC) es miembro de la familia Denwa E-SBC, que permite la conexión segura entre pequeñas y grandes empresas y el operador o provedor de servicios VoiP.

DENWA E-SBC entrega un perimetro de defensa que protegen a las empresas de ataques maliciosos VoIP, normaliza las comunicaciones VoIP para con los IP-PBX de terceros y los proveedores de servicios VoIP asegurando la calidad del servicio y su administración sin exponer IP-PBX existentes al mundo.

Diseñado como un dispositivo rentable, DENWA E-SBC se basa en tecnología sumamente probada en el campo de servicios de VoIP y de red con un procesador host nativo, lo que permite la creación de aplicaciones de servicios múltiples construidos expresamente , que proporciona conectividad sin problemas a servicios en la nube con calidad del servicio, la supervisión de SLA, seguridad y facilidad de administración son algunos de los puntos importantes.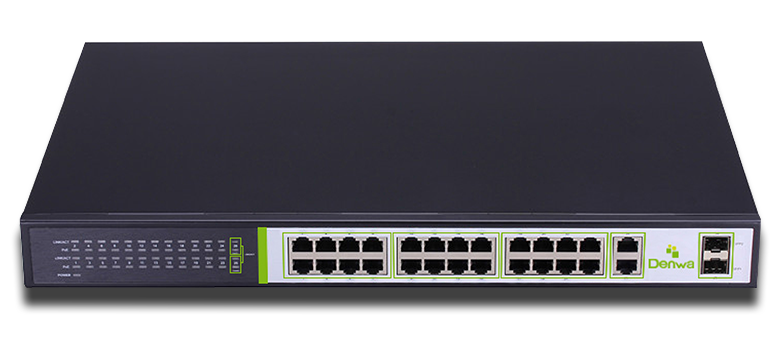 SWITCH PoE
DW-SW-PoE-24
The 24 -Port managed PoE Switch, with 24 100Mbit RJ45 ports,2 Gigabit SFP port and 2 Gigabit Uplink, model DW-SW-PoE-24M, reduces equipment and installation costs by delivering data and power over existing Ethernet cables (CAT5 cable) to Power over Ethernet (PoE) enabled devices such as Access Points and IP Cameras.

Boost office efficiency and reduce network congestion with a total switching capacity of 8.8Gbps. LED indicators display device status for easy power management and troubleshooting. An internal power supply reduces clutter and delivers 25.5 Watts to single PoE port. A convenient on/off button is located on the back of the switch. Non-PoE devices can connect to the switch—auto-sensing PoE technology cuts power to non-PoE connected devices. Use PoE Splitter with the DW-SW-PoE-24M to install non-PoE devices in remote locations.
Características
» 24-Port 10/100Mbps + 2 Gigabit SFP +2 Gigabit Uplink Web smarted PoE Switch.
» 24-Port supply power to PoE Powered Device.
» Complies with the IEEE 802.3Af/At standard.
» Single port up to 30W, and the total power up to 400w.
» Each switch port support auto-negotiation-10/20, 100/200Mbps (Fast Ethernet), 1000/2000Mbps (Gigabit Ethernet).
» Support MAC address auto-learning and auto-aging.
» Prevents packet loss with back pressure (Half-duplex) and IEEE 802.3x PAUSE frame flow control (Full-duplex).
» High performance Store and Forward architecture, broadcast storm control, runt / CRC filtering eliminates erroneous packets to optimize the network bandwidth.
» Non-blocking switching architecture that forwards and filters packets at full wire-speed for maximum throughput.
» 8.8 Gbps Switching Capacity.
» On/Off power switch.